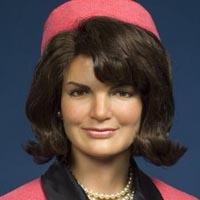 Add to web

Code to insert in web site:
3 comments
232 lists
11306 visits
The First Lady of the United States of America is an unofficial title given to the hostess of the White House. Since this function is traditionally exercised by the wife of the President in office, the title is used when referring to her. However many women who were not Presidents' wives have carried out this responsibility when the President was either single or widowed. In these exceptions the title of First Lady was given to a female relative or friend of the President. This ranking lists all the women that have served as First Lady throughout the history of the United States. Which do you think has been the most influential?
Did you know you can display the rankings in different ways?

Check your privacy settings on your new preference list