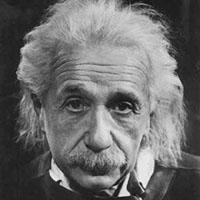 Add to web

Code to insert in web site:
258 comments
421 lists
198952 visits
It is believed that the first physicist in history is Galileo Galilei, since he was the first person to tackle questions about the physical world through scientific methods. However, it`s impossible not to mention Issac Newton, the discoverer of the laws of gravity, or Albert Einstein with his theory of relativity. Many scientific discoveries and advancements, such as the discovery of the X-ray, superconductors, nuclear reactions, and cathode rays, were possible thanks to the investigations and research done by physicists. This ranking wants to know who the best physicists are, from past and present. Vote!
Did you know you can display the rankings in different ways?

Check your privacy settings on your new preference list