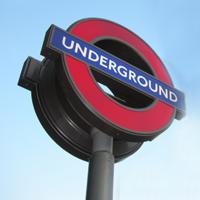 Add to web

Code to insert in web site:
5 comments
1 editions
22903 visits
Subway networks (underground railways) currently represent the main solution to urban transportation for millions of people in the world. The first subway was London's Underground, inaugurated in 1863. It was six kilometers long. New York City followed, whose oldest line dates back to this same year. The following cities are listed in chronological order: Istanbul, Budapest, and Glasgow. In the twentieth century the subway began its expansion throughout the continents of South America, Oceania, Africa, and Asia, where its growth has been the most noticeable in the last few years. Currently, more than 160 cities have subway systems, with a total of 8,000 kilometers of tracks and 7,000 stations.
Did you know you can display the rankings in different ways?