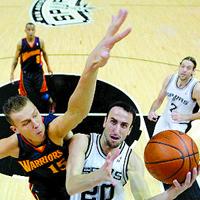 Add to web

Code to insert in web site:
0 comments
38 editions
27807 visits
This trophy has been awarded since the 1973-74 season to the player who has the highest average of blocked shots per game in the NBA regular league. Before this season blocks were not counted in any official way, which is why some of the best blockers of all time, like Bill Russell or Wilt Chamberlain, do not appear on this list.
Many rankings have multiple editions and you can choose the one you want to display
Did you know you can display the rankings in different ways?