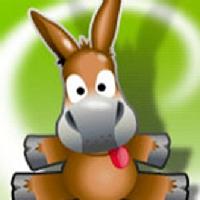 Add to web

Code to insert in web site:
1 comments
16 lists
6772 visits
Peer-to-peer computing or networking is a distributed application architecture that partitions tasks or workloads among peers.Peers are equally privileged, equipotent participants in the application. They are said to form a peer-to-peer network of nodes. A P2P network allows direct information sharing, in any format, between the interconnected computers. There are many software products that we can use to connect our computers to a P2P network, such as the long-lived eMule or the increasingly popular torrent clients. We encourage you to vote for your favoutite P2P program.
Did you know you can display the rankings in different ways?

Check your privacy settings on your new preference list