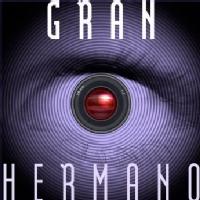 Add to web

Code to insert in web site:
1 comments
60 lists
10945 visits
El 23 de abril del año 2000 es una fecha para recordar en la historia televisiva de España. Ese día millones de telespectadores, familias enteras, se reunían delante del televisor para presenciar el nacimiento de un programa que cambiaría irremediablemente la historia de la televisión en España. Ese día nacía un fenómeno de masas llamado Gran Hermano. Conducido en la mayoría de sus ediciones por Mercedes Milá, el programa nos ha dejado situaciones que ya forman parte del acervo cultural catódico de todos los españoles como el famoso: "¿Pero quién me pone la pierna encima, para que no levante cabeza?" de Jorge Berrocal; y muchos de sus participantes han utilizado su paso por el concurso como trampolín para iniciar una carrera televisiva como ha sido el caso de Kiko Hernández o Marta López. Anímate y vota por tus concursantes favoritos de la historia de este mítico programa.
Did you know you can display the rankings in different ways?

Check your privacy settings on your new preference list