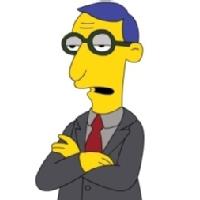 Add to web

Code to insert in web site:
0 comments
4 lists
2749 visits
¿Estás de acuerdo con la ley de acceso a la abogacía (1 curso y aprobar un examen) en España? »

EN OCTUBRE DE 2006 SE APROBÓ UN REAL DECRETO QUE ESTABLECE QUE, PARA PODER EJERCER LA PROFESIÓN DE ABOGADO Y PROCURADOR, LOS ESTUDIANTES DE DERECHO HAN DE CURSAR UN MÁSTER OFICIAL Y REALIZAR UNAS PRÁCTICAS JURÍDICAS QUE LES PERMITAN ACCEDER AL EXAMEN DE ACCESO A LA ABOGACÍA. El establecimiento de esta regulación pretende, entre otras cosas, facilitar el ejercicio de la profesión en el ámbito internacional (España era el único país de la Unión Europea que no tenía regulado el acceso a la profesión de abogado) y dotar de una mayor calidad la formación de abogados y procuradores. ¿Y tu estas de acuerdo?
Author: victorsvs (Updated

May 6, 2011

)
Sources:

Completely done by the author
| | Element | Your votes | |
| --- | --- | --- | --- |
| 1 | Si | | 37.0 |
| 2 | No | | 0.0 |
| 3 | A favor de estudiar solo un master | | 0.0 |
| 4 | A favor de realizar solo un examen | | 0.0 |
| 5 | Me da igual | | 0.0 |

Check your privacy settings on your new preference list