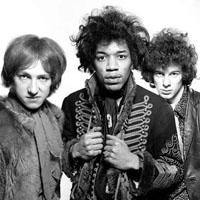 Add to web

Code to insert in web site:
0 comments
7 lists
10578 visits
James Marshall Hendrix is considered one of the best guitar players of all times, as well as a major innovator in the realm of the electric guitar. He was the precursor of many musical frameworks and sounds that would later on evolve into future rock sounds, like hard rock, creating a fusion between blues, rhythm and blues, rock and roll, and funk. In 2003 Rolling Stone magazine named Jimi Hendrix as the best guitar player in history and in 2004 named him one of the best artists of all time. This ranking allows you to see a list of his complete discography and score each album.
Did you know you can display the rankings in different ways?

Check your privacy settings on your new preference list