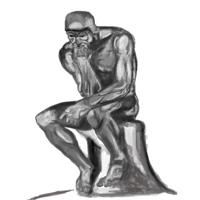 Add to web

Code to insert in web site:
5 comments
420 lists
70521 visits
Fundamental concerns such as existence, knowledge, truth, and beauty have troubled man since the beginning of time. The history of Western philosophy goes back more than 2500 years, since the time of the Ancient Greeks until today. Thinkers such as Socrates, Plato, Kant, and Marx have changed the way their contemporaries and subsequent generations view the world. Thanks to these great philosophers the concerns and branches that make up philosophy have varied greatly with the passing of time. But, out of all the great philosophers, which is history's most relevant philosopher?
Did you know you can display the rankings in different ways?

Check your privacy settings on your new preference list