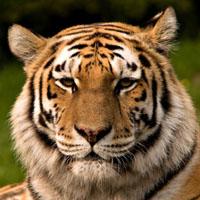 Add to web

Code to insert in web site:
6 comments
1 editions
31751 visits
Surely we have all asked ourselves this question at least once: Who would win if there was a fight between a lion and a tiger? Would the lion win? Well, contrary to popular belief, the lion would lose the fight, because according to biologists the strongest feline of all is the tiger. This is primarily due to the fact that the tiger has greater muscle mass and a level of agility much like a lion's. And what would happen with the other felines: jaguars, panthers, leopards, cheetahs, bobcats, and cougars? This ranking provides the answers, based largely on the average body weight of an adult member of these species.
Did you know you can display the rankings in different ways?