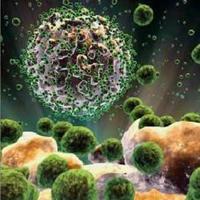 Add to web

Code to insert in web site:
0 comments
16 editions
32006 visits
AIDS, acronym for the Acquired Immune Deficiency Syndrome, consists in the incapacity of the immune system to fight infection and other pathological processes. Thanks to antiretroviral drugs, people with HIV can lead a normal life with this chronic disease, but in developing countries many people do not have access to these medications. COD (Causes of Death) data are derived from death certificates. Medical certifications of the cause of death are mandatory in all the member states of the European Union. Thanks to this requirement we have access to the information displayed by this list.
Many rankings have multiple editions and you can choose the one you want to display
Did you know you can display the rankings in different ways?