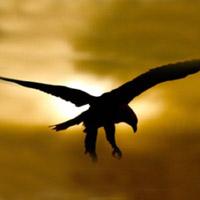 Add to web

Code to insert in web site:
2 comments
1 editions
12618 visits
Air minimizes resistance to movement and is therefore without a doubt the most ideal medium to reach the fastest speeds. In the case of birds, flying and gliding are their basic systems of movement. Their flight consists in flapping their wings when they need to increase force to maintain their lift, and gliding when they have sufficient force and flapping is not needed. Notwithstanding this, birds reach highest speeds when swooping. This ranking classifies birds according to their peak speeds in air travel.
Did you know you can display the rankings in different ways?