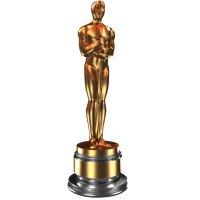 Add to web

Code to insert in web site:
9 comments
1 editions
84252 visits
The Oscars are the most prestigious film awards in the film industry. This golden statue represents a naked, standing man holding a sword that rests on a reel of film with five radii symbolizing the five original branches of the Academy: actors, writers, directors, producers, and technicians. The statuette was created in 1928 by Cedric Gibbons, and in 1931 it became popularly known as Oscar, ever since Margaret Herrick exclaimed when she saw it that it looked like her uncle, Oscar. This list shows the films that have obtained the most statuettes. By the way, only four films in all of history have obtained more than 10 Academy Awards®. Have you already seen which ones?
Did you know you can display the rankings in different ways?