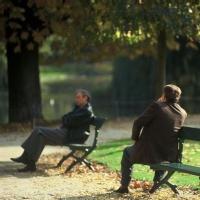 Add to web

Code to insert in web site:
0 comments
157 editions
279513 visits
EPA Ranking of Spanish Autonomous Communities (Spain included) with the Highest Unemployment Rate (March 1993) »

The unemployment rate indicates the portion of the population that is of age, meets the necessary conditions and has the will to work (active population) but no job. A high unemployment rate is a social as well as an economic problem, as it is a waste of valuable resources, as well as a source of suffering for the population. <br><br> The Active Population Survey or EPA is an ongoing study of families performed quarterly by the INE since 1964. The number of people surveyed is approximately 180,000.The results of Ceuta and Melilla must be interpreted with caution as they may be affected by grave sampling mistakes.
Author: juanda (Updated

Jan 28, 2016

)
Sources:

Official source

<a href="http://www.ine.es" title="INE">INE</a>
Many rankings have multiple editions and you can choose the one you want to display
Did you know you can display the rankings in different ways?