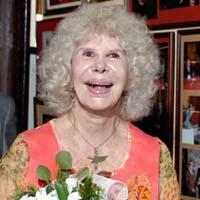 Add to web

Code to insert in web site:
263 comments
66 lists
32149 visits
Do you especially love and follow a particular famous person or celebrity on TV or in magazines? Some of them create a buzz wherever they go, and are either loved or hated. A good example of this in Spain is Belén Esteban (ex-wife of Spanish bullfighter Jesulín de Ubrique), who is both loved and hated by different TV viewers. Vote in this ranking and share your preferences with your friends. Let's all of us find the most well-loved celebrity.
Did you know you can display the rankings in different ways?

Check your privacy settings on your new preference list