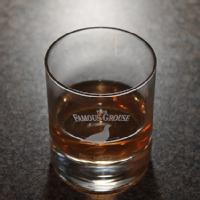 Add to web

Code to insert in web site:
0 comments
12 lists
6976 visits
El whisky es una bebida alcohólica obtenida por la destilación de un mosto fermentado de cereales como cebada, trigo, malteada, centeno y maíz, y posterior envejecimiento en barriles de madera, tradicionalmente de roble blanco.El término whisky o whiskey deriva del gaélico escocés "uisge beatha" y del gaélico irlandés "uisce beathadh", que significa, en ambos casos, "agua de vida" del latín aqua vitae, aquavit. Existen muchos tipos de whisky: escocés, irlandés, indio, japonés y multitud de marcas míticas como Jack Daniels, 100 Pipers, Johnny Walker, etc. Anímate y vota por tu marca de whisky preferida.
Did you know you can display the rankings in different ways?

Check your privacy settings on your new preference list