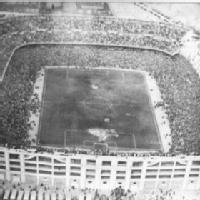 Add to web

Code to insert in web site:
0 comments
1 editions
29373 visits
The word "stadium" comes from the Greek word "stadion", which literally means "placer where there are people." Although originally and strictly speaking, a stadium had to have a track and it was used for track and field competitions, nowadays a stadium is any large sports infrastructure with a field in the center and bleachers all around it. This ranking lists the main soccer stadiums in Spain by their age. It considers the initial date of the stadium's inauguration, despite the fact that it may have been renovated subsequently. The ranking does not include stadiums that have been completely demolished.
Did you know you can display the rankings in different ways?