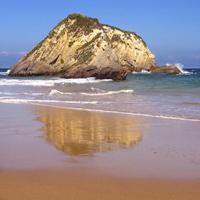 Add to web

Code to insert in web site:
6 comments
1 editions
24127 visits
Given its geographic position on Earth, Spain is a very easy country to locate on a map, especially due to the central location that the Iberian Peninsula interestingly enough has on most world maps. The fact that Spain belongs to this peninsula means that Spain, with 7,880 kilometers of coastline, is one of the European countries with the most coastline. Once within Spain (and excluding the Canary Islands and Balearic Islands) the Autonomous Community with the most kilometers of coastline is Galicia. Despite its small size Galicia has almost twice the length of coastline than the next communities on the ranking: Andalusia, Catalonia, and the Community of Valencia.
Did you know you can display the rankings in different ways?