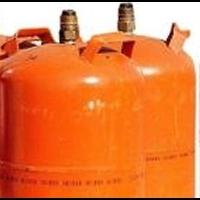 Add to web

Code to insert in web site:
0 comments
26 editions
8360 visits
La bombona es el sistema habitual de distribución de gas licuado de petróleo, que está compuesto de los gases propano y butano, en una proporción alrededor del 60%-40%. El combustible se almacena en forma líquida y se va evaporando a medida que se consume, manteniéndose la presión de salida del gas mediante un mecanismo regulador.
En España, la bombona estándar contiene 12,5 kg de gas licuado y se introdujo a finales de los años 50. Su precio está regulado por el Ministerio de Industria, Energía y Turismo e incluye los impuestos y transporte, ya que las bombonas se reparten periódicamente por camiones que recorren las calles.
Many rankings have multiple editions and you can choose the one you want to display
Did you know you can display the rankings in different ways?