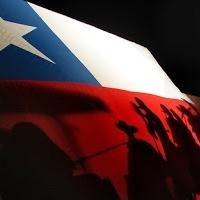 Add to web

Code to insert in web site:
0 comments
1 editions
9982 visits
Este listado muestra las regiones de Chile por su índice de desarrollo humano según datos del Informe Nacional de Desarrollo Humano de 2004. Se basa en un indicador social estadístico compuesto por tres parámetros: vida larga y saludable, educación y nivel de vida digno. El Desarrollo Humano podría definirse también como una forma de medir la calidad de vida del ente humano en el medio en que se desenvuelve, y una variable fundamental para la calificación de un país o región.
Author: juan (Updated

Oct 2, 2013

)
Sources:

Official source
Many rankings have multiple editions and you can choose the one you want to display
Did you know you can display the rankings in different ways?
Which edition do you want to see? »