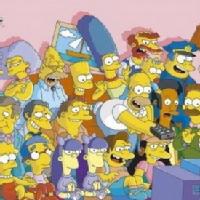 Add to web

Code to insert in web site:
1 comments
138 lists
8731 visits
Los Simpsons es una de las series de animación más conocidas del mundo, creada por Matt Groening, se ha emitido en formato desde diciembre de 1989. En la actualidad se emite en casi todo el mundo y ya acumula más de 20 temporadas, 450 episodios y 50 premios. Desde sus inicios, e independientemente de los habituales, Los Simpsons ha introducido numerosos personajes e incluso curiosos "cameos" de artistas y famosos, pero entre tal cantidad y variedad ¿cúal es para ti el mejor personaje de Los Simpsons?
Did you know you can display the rankings in different ways?

Check your privacy settings on your new preference list