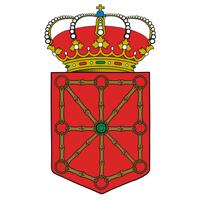 Add to web

Code to insert in web site:
1 comments
1 editions
9093 visits
Navarre is a Spanish autonomous community that has its own legal system and is located in the northern part of the Iberian Peninsula. It was constituted as a kingdom in the eighth century and it remained so until 1841, and since then it has conserved some traces of autonomy in its economy and administration.
The President of the Government of Navarre boasts the maximum representation of the Autonomous Community. Below you'll find a list of all the presidents of Navarre ordered by the date they were invested in office.
Did you know you can display the rankings in different ways?