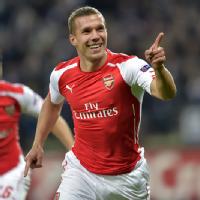 Add to web

Code to insert in web site:
0 comments
1 editions
6842 visits
El presente ranking recopila los futbolistas que mayor número de goles han anotado en la Champions League o Liga de Campeones en su formato actual, desde la temporada 1992/93. No se contemplan los formatos anteriores, cuando la competición equivalente se denominaba Copa de Europa, ni se incluyen los goles marcados en rondas preliminares o de clasificación.
El ranking de goleadores que engloba todos los formatos en la historia de la competición, se puede consultar en Ranking histórico de goleadores de la Champions League y Copa de Europa
Did you know you can display the rankings in different ways?