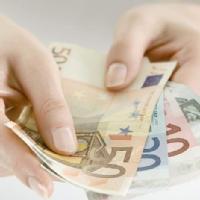 Add to web

Code to insert in web site:
0 comments
60 editions
38475 visits
Deuda pública trimestral para los países de la Unión Europea según Eurostat (December 2014) »

Lista de países de la Unión Europea ordenados por la deuda pública bruta contraída trimestralmente. El indicador se define (en el Tratado de Maastricht) como deuda pública bruta consolidada a su valor nominal en circulación al cierre del año en las siguientes categorías de pasivos del gobierno (tal como se define en el SEC-95): valores, efectivo y depósitos, distintos de las acciones con exclusión derivados financieros y préstamos. Los datos anteriores a 1999 se expresan en moneda nacional, convertidos en euros utilizando los tipos de cambio de fin de año para el euro proporcionadas por el Banco Central Europeo (BCE).
Many rankings have multiple editions and you can choose the one you want to display
Did you know you can display the rankings in different ways?