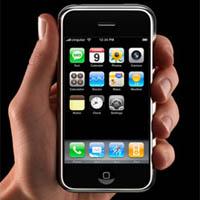 Add to web

Code to insert in web site:
12 comments
96 lists
10459 visits
Contrary to the world of desktop computers, where there is a more homogenous user interface, the enormous diversity in mobile devices makes it practically impossible to reach any degree of standardization. Some have keyboards and some don't. Some have a trackball or a joystick and others don't have anything at all. Some have touch screens, even high definition ones, others have rotating screens, more or less powerful processors, different memory capacities and a limitless number of perks and characteristics. In your opinion, what's the best Smartphone platform on the market? Go ahead and vote!
Did you know you can display the rankings in different ways?

Check your privacy settings on your new preference list