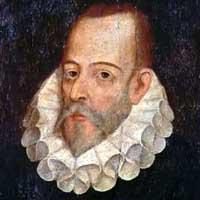 Add to web

Code to insert in web site:
6 comments
345 lists
90183 visits
Although its crowning glory has always been Don Quixote of La Mancha, Spanish literature has produced great works and writers throughout history. In fact, authors as internationally renowned like Camilo José Cela, Lope de Vega, Quevedo, Góngora, Miguel Hernández or Federico García Lorca, have made Spanish one of the most laureate languages from a literary perspective. So as you can imagine, we encourage you to vote in this survey! We invite you to select your favorite Spanish writer by giving the highest score to the author you consider has left the best mark in Spanish literature.
Did you know you can display the rankings in different ways?

Check your privacy settings on your new preference list