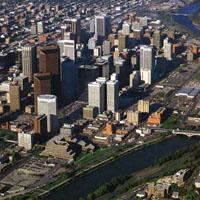 Add to web

Code to insert in web site:
0 comments
1 editions
10442 visits
The United States is a federation of 50 states and other dependent entities, with a total area of nearly ten million square kilometers. There are thousands of towns, small and large cities in this large territory and evidently they aren't all equally safe. This ranking lists the cities that have more than 75,000 inhabitants and the highest safety level in the country. It is based on six different categories of crime: murder, rape, theft, armed assault, assault and theft of motor vehicles. It's striking to find there aren't any world-renown cities at the top of the list.
Did you know you can display the rankings in different ways?