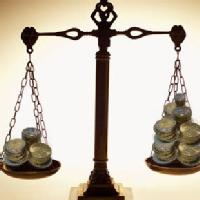 Add to web

Code to insert in web site:
0 comments
15 editions
9725 visits
En este listado aparecen los países de la Unión Europea ordenados por su déficit.
El Déficit se presenta en el momento en que la diferencia entre los ingresos y los gastos de un estado es negativa, es decir, se gasta más que se ingresa. Al contrario, existe Superávit cuando dicha diferencia es positiva, es decir, la cantidad ingresada es superior a la gastada.
Los datos se presentan como porcentaje del PIB, utilizando como denominador el producto interno bruto a precios corrientes de mercado.
Many rankings have multiple editions and you can choose the one you want to display
Did you know you can display the rankings in different ways?