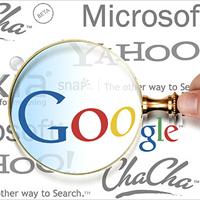 Add to web

Code to insert in web site:
0 comments
50 editions
49788 visits
This ranking was obtained from a monthly report published by ComScore which ranks Internet search engines.
ComScore is the leader in measuring the digital world. They have an immense global scope due to more than 2 million consumers who have given them their express authorization to confidentially store their web browsing and transactions.
Many rankings have multiple editions and you can choose the one you want to display
Did you know you can display the rankings in different ways?