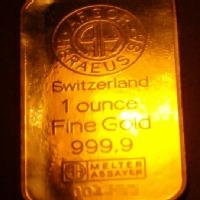 Add to web

Code to insert in web site:
0 comments
565 editions
136062 visits
El oro es un metal precioso muy valorado con diversas aplicaciones en el mercado y que también se suele almacenar con fines de inversión o especulativos. El precio del oro se determina a través de su comercio en los mercados, pero existe un procedimiento conocido como "Gold Fixing" en Londres que, desde septiembre de 1919, ofrece un precio de referencia diaria a la industria.
Fruto de la especulación, el precio del oro ha fluctuado ampliamente a lo largo del tiempo. En este ranking se muestra el precio medio mensual de la onza troy de oro (equivalente a 31,1034768 gramos) en los últimos años.
Many rankings have multiple editions and you can choose the one you want to display
Did you know you can display the rankings in different ways?