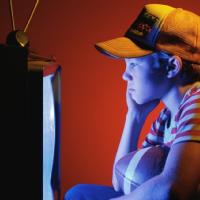 Add to web

Code to insert in web site:
1 comments
70 editions
51599 visits
Television channels constantly compete with each other to increase their number of viewers. Share is a figure that indicates the percentage of homes or viewers that are watching a specific TV show, compared to the total homes or viewers that have their TV turned on. In Spain the large general channels (TVE's 1 for example, Antena 3 and Telecinco) consider that a program is profitable when they gather a share starting at 16% during prime time, the most competitive schedules. With the advent of new general channels however, like Cuatro and La Sexta, they're now considering to maintain products with lower shares. 15% is the global average that big channels try to maintain.
Many rankings have multiple editions and you can choose the one you want to display
Did you know you can display the rankings in different ways?