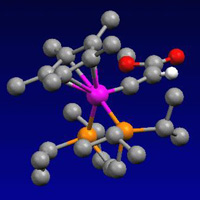 Add to web

Code to insert in web site:
1 comments
1 editions
35179 visits
Electronegativity measures the force of attraction that an atom exerts on electrons in a chemical bond. That is, an atom's capacity within a molecule to attract electrons to itself. The electronegativity of an element depends on its state of oxidation and therefore it is not an unchanging atomic property as the same element can present different electronegativities depending on the type of molecule it is in. This ranking shows the elements of the periodic table arranged by their electronegativities according to the Pauling scale.
Many rankings have multiple editions and you can choose the one you want to display
Did you know you can display the rankings in different ways?