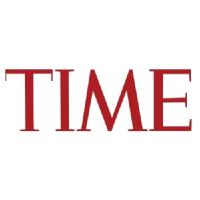 Add to web

Code to insert in web site:
0 comments
1 editions
16221 visits
En este ranking encontrarás a las personalidades que los lectores de la revista estadounidense Time han elegido como los más influyentes del mundo a través de una encuesta realizada en abril de 2012. En los primeros puestos de la lista podemos encontrar políticos como Vladimir Putin, futbolistas como Leo Messi o actores como Benedict Cumberbatch. Pero lo que más destaca es que el primer puesto no está ocupado por una persona, sino por un movimiento, una idea, un concepto: Anonymous. ¿Estás de acuerdo con esta lista? Te animamos a expresar tu opinión en la sección de comentarios de este ranking.
Did you know you can display the rankings in different ways?