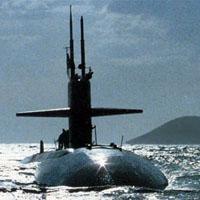 Add to web

Code to insert in web site:
3 comments
1 editions
21329 visits
Nowadays military submarines can stay submerged for a year and a half, and they're capable of launching nuclear missiles that could destroy several cities. In fact, submarines are very useful, from the navy's point of view, as they are hard to detect and destroy when they travel in the deep sea. Their design is of utmost importance as it helps to ensure that they are incredibly silent as they pass through water. Sound travels easier through water than it does through air, hence a submarine's sound, more than anything else, is what makes its presence known. Although it seems pretty incredible, some submarines hide their sound so well that they actually create a silent zone around them, which in turn can also be detected.
Many rankings have multiple editions and you can choose the one you want to display
Did you know you can display the rankings in different ways?
Which edition do you want to see? »