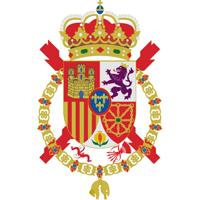 Add to web

Code to insert in web site:
2 comments
1 editions
30656 visits
The history of Spain is tied to its monarchy since it was first constituted as a Kingdom in 1469 when the marriage of the Catholic Monarchs fused the kingdoms of Castille and Aragon. Centuries have come and gone and many events have affected the continuity of the monarchy like two Republics, a civil war and a fascist dictatorship; in spite of the foregoing, Spanish royalty lives one.
This list displays the monarchs that have ruled as heads of state of the Kingdom of Spain throughout its history.
Did you know you can display the rankings in different ways?