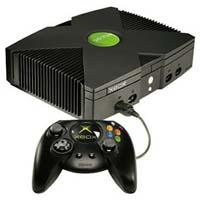 Add to web

Code to insert in web site:
17 comments
178 lists
55469 visits
1971 marks a milestone in video game history. That year Nolan Bushnell commercialized Computer Space, thus marking the beginning of video games. Some years later another important turning point occurred when Atari 2600 came out. It was the first game console with interchangeable game cartridges. In the 80s a multitude of 8 bit game consoles were released from manufacturers like SEGA, Nintendo, Atari, Commodore...etc. In the 90s, thanks to the technological revolution, video games evolved to 3D and portable hand-held consoles like Game Boy. Nowadays there are many game consoles. Which is your favorite video game console?
Did you know you can display the rankings in different ways?

Check your privacy settings on your new preference list