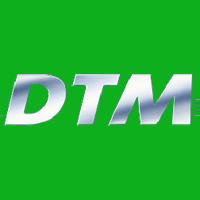 Add to web

Code to insert in web site:
0 comments
4 editions
5076 visits
The "Deutsche Tourenwagen Masters" (DTM) is a touring car championship that has been organized annually by the International Touring Car Races (Internationales Tourenwagen-Rennen e.V) and the German Motorsport Federation since the year 2000. The participating touring cars are German, like the Mercedes-Benz Class C, Audi A4 and the Opel Vectra, modified so that they can reach speeds up to 300 km/h. The constructors' championship only lasted 3 years, from 2003 to 2005. Opel then retired from the competition and shortly after the constructors' category lost interest as only two contenders remained: Mercedes and Audi.
Many rankings have multiple editions and you can choose the one you want to display
Did you know you can display the rankings in different ways?