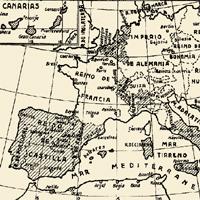 Add to web

Code to insert in web site:
6 comments
102 lists
11882 visits
In the dawn of the XX century only three European nations (France, Switzerland and San Marino) were Republics. The rest of the continent was governed by Monarchies. Nowadays, after two world wars and an unprecedented restructuring in systems of government, only 10 Royal Families remain on the thrones of the old continent. And their participation in active politics has lost considerable weight, so much so that monarchs carry out diplomatic functions more than anything else, acting as ambassadors of their own countries. Which European Royal Family do you consider best executes these functions? Go ahead and participate.
Did you know you can display the rankings in different ways?

Check your privacy settings on your new preference list