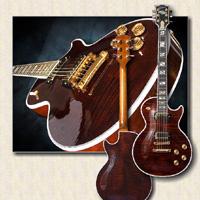 Add to web

Code to insert in web site:
4 comments
1 editions
17219 visits
Rolling Stone magazine often publishes lists that compile all the best artists in a specific area. In this ranking there are rock, blues, and jazz guitarists. However, the publication of these lists tend to generate criticism and debates. For example, a criticism of this ranking was the inclusion of only two female guitarists. Rolling Stone magazine clarified that the artists in the list were not chosen just based on their guitar skills, but also for their artistic skills in general (including their ability to play more then one instrument), their innovations, their skills as songwriters, and their influence over music in general. However, even according to this criteria, many still argue that there are many outstanding guitarists missing from the list.
Did you know you can display the rankings in different ways?