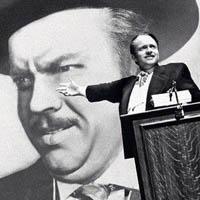 Add to web

Code to insert in web site:
4 comments
1 editions
22597 visits
The AFI, the American Film Institute, is an independent, non-profit American cinematographic organization whose objective is to conserve cinematographic material and pay tribute to films. This organization asked 1,500 members of the film community to select the 100 best American movies from a list of 400 films nominated by the Institute. These results were published in 1998. To commemorate the 10th anniversary of the original list, in 2007 a new list was published with a few changes. In this ranking you can see both editions of the list of movies considered the 100 best American movies.
Many rankings have multiple editions and you can choose the one you want to display
Did you know you can display the rankings in different ways?
Which edition do you want to see? »