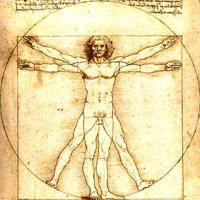 Add to web

Code to insert in web site:
228 comments
3011 lists
515581 visits
Considering that this ranking does not include religious icons, who do you think has influenced the history of mankind the most? Don't take into account if it their influence was for the better or for the worse, since even the greatest villains have caused change in those parts of the world that opposed their ideology, as happened with Hitler. In this ranking we have selected the most renowned candidates, from physicists like Isaac Newton and Albert Einstein, to ancient philosophers like Socrates, Plato, and Aristotle. And of course we include Nobel Prize winners, scientists, politicians, and inventors like Alexander Fleming, Charles Darwin, Graham Bell, Mahatma Gandhi, and Marie Curie.
Did you know you can display the rankings in different ways?

Check your privacy settings on your new preference list