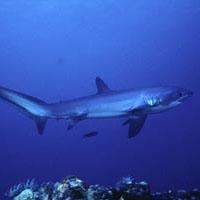 Add to web

Code to insert in web site:
2 comments
1 editions
13343 visits
In the aquatic medium, which includes marine ecosystems and freshwater ecosystems, the keys to move quickly are the ability to float and the capacity for active muscular swimming, which is the main system of locomotion characteristic of fish and marine mammals. For fish, active muscular swimming is extremely varied because of the specialization and development of different muscles and parts of their fins. This ranking lists the fastest swimming fish as they natural move in water (seas, lakes, rivers?). It is noteworthy to highlight the one that far exceeds the others, the sailfish, by far the fastest fish.
Did you know you can display the rankings in different ways?