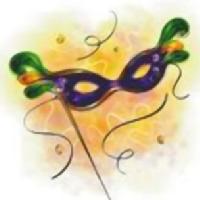 Add to web

Code to insert in web site:
5 comments
21 lists
2953 visits
Carnaval es época de fiestas, de excesos y de disfraces que cada año nos sorprenden. Algunos por su originalidad, otros porque son imposibles y otros por ser los de siempre.

Queremos saber los mejores disfraces que has visto en los carnavales del 2011.
Author: r0sk (Updated

Mar 7, 2011

)
Sources:

Partially done by the author

+ contributions
| | Element | Your votes | |
| --- | --- | --- | --- |
| 1 | Piezas de tetris | | 90.0 |
| 2 | Clips de Playmobil | | 86.0 |
| 3 | Código de barras | | 71.0 |
| 4 | Piqué y Shakira | | 70.0 |
| 5 | Princesas de barrio | | 63.0 |
| 6 | Radar de velocidad | | 61.0 |
| 7 | Sevillan@s | | 53.0 |
| 8 | Iniciativa Dharma | | 51.0 |
| 9 | Gitanos con cabra | | 49.0 |
| 10 | Justin Bieber | | 46.0 |
| 11 | Red social | | 45.0 |
| 12 | Michael Jackson | | 42.0 |
| 13 | El hombre bala | | 36.0 |
| 14 | Policías | | 33.0 |
| 15 | Boxeador@s | | 29.0 |
| 16 | Percebeir@s | | 25.0 |
| 17 | Circo | | 22.0 |
| 18 | Duffman | | 21.0 |
| 19 | Satán (el de Songoku) | | 20.0 |
| 20 | Colaborador de sálvame | | 18.0 |

Check your privacy settings on your new preference list