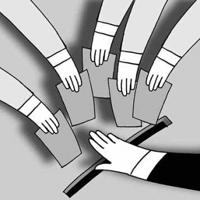 Add to web

Code to insert in web site:
6 comments
176 lists
44579 visits
We have suggested this survey in response to the community pressure to vote in a ranking contrary to the ranking of the most appreciated politicians in Spain. Oftentimes it's easier to vote backwards, indicating first the people you like least, be it because of their statements, their incompetence or, as frequently occurs, because of their corrupt tendencies. So as you know, freely vote and tell us in order, which you consider to be the most incompetent politicians in Spanish history.
Did you know you can display the rankings in different ways?

Check your privacy settings on your new preference list