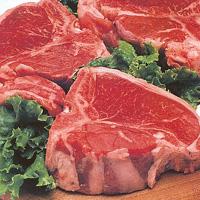 Add to web

Code to insert in web site:
1 comments
83 lists
64681 visits
Do you like the taste of meat? Do you enjoy eating pork tenderloin, veal, chicken, or lamb...accompanied by their corresponding garnishes? Meat is tasty and healthy, rich in vitamins and mineral salts. In addition, meat is a source of iron and other elements that are not found in vegetables and are responsible for reactivating the metabolism. So if you are not a vegetarian, go ahead and participate in this ranking and respond to one of the most controversial questions from a culinary point of view: which is the world's most delicious meat?
Did you know you can display the rankings in different ways?

Check your privacy settings on your new preference list