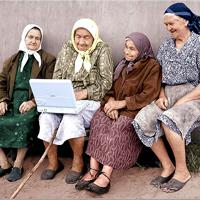 Add to web

Code to insert in web site:
0 comments
19 editions
37082 visits
Thanks to advances in medicine and our new lifestyles people are living longer. But... are we living longer and better? Or are we just increasing years of life lived in poor health? Healthy life expectancy is the indicator that helps answer this question. It is a compound indicator that combines mortality data with health related data, and it measures the number of years that a person of a given age is expected to live while enjoying good health. This ranking lists the countries of the European Union by the life expectancy of European women.
Many rankings have multiple editions and you can choose the one you want to display
Did you know you can display the rankings in different ways?