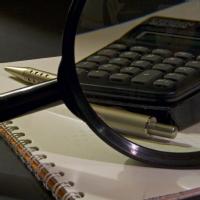 Add to web

Code to insert in web site:
0 comments
2 editions
3484 visits
Esta iniciativa de Transparency International España pretende la evaluación de la transparencia de las Comunidades Autónomas españolas, o más concretamente de sus Gobiernos responsables. El procedimiento se basa en contrastar si estas instituciones publican la información relativa a un conjunto de 80 indicadores, que tratan de abarcar las áreas más importantes de la información que los responsables del gobierno de una Comunidad Autónoma deberían poner públicamente a disposición de la sociedad.
Finalmente se obtiene una puntuación individual que tiene un doble objetivo: realizar una evaluación del nivel de transparencia de los Gobiernos de las diferentes Comunidades Autónomas e impulsar y propiciar el aumento de la información que estas instituciones ofrecen a los ciudadanos y a la sociedad en su conjunto.
Many rankings have multiple editions and you can choose the one you want to display
Did you know you can display the rankings in different ways?