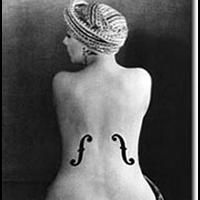 Add to web

Code to insert in web site:
5 comments
114 lists
55974 visits
La fotografía no siempre se consideró un arte. Desde el principio era la técnica utilizada para obtener imágenes perdurables debidas a la acción de la luz. Basándose en el principio de la cámara oscura, se proyecta una imagen captada por un pequeño agujero sobre una superficie, de tal forma que el tamaño de la imagen queda reducido. Para capturar y almacenar esta imagen, las cámaras fotográficas utilizaban hasta hace pocos años una película sensible, mientras que en la actualidad, en la fotografía digital, se emplean sensores y memorias digitales. La aceptación de la fotografía como arte fue muy discutida y comenzó con los fotógrafos retratistas. El retrato fotográfico tuvo gran acogida como sustituto del retrato pintado ya que aquel era mucho más barato. Con esta encuesta pretendemos elegir a los mejores fotógrafos desde la invención de la fotografía, ya sean creativos, documentalistas, publicitarios, etc. (En la imagen: fotografía de Man Ray).
Author: Santi Murillo (Updated

Nov 19, 2019

)
Sources:

Completely done by the author
Did you know you can display the rankings in different ways?

Check your privacy settings on your new preference list