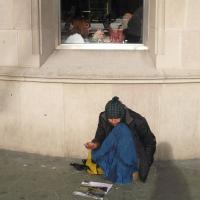 Add to web

Code to insert in web site:
0 comments
2 editions
5244 visits
La EAPN (European Anti Poverty Network) es una asociación que aglutina diferentes entidades no lucrativas cuyo principal objetivo es la lucha contra la exclusión social. En este estudio realizado durante el año 2011 y publicado en enero de 2012 podemos ver las tasas de pobreza y de personas en peligro de exclusión social desglosadas por Comunidades Autónomas (además de Ceuta y Melilla) correspondientes a los años 2009 y 2010. Durante este período de la crisis económica, el número de personas en riesgo de pobreza y exclusión ha aumentado en más de 1.000.000 de personas, lo que ha supuesto un aumento del 2,1% de la media nacional.
Many rankings have multiple editions and you can choose the one you want to display
Did you know you can display the rankings in different ways?