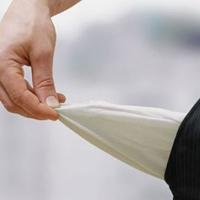 Add to web

Code to insert in web site:
0 comments
8 editions
840861 visits
This ranking lists Spanish city halls by their current debt with data obtained from the Department of the Economy and Finance. A city hall's current debt, represented by non-commercial values and credits, is a very clear indicator of the ratio of debt incurred by the institution. Evidently, the city halls that have the most debt are usually the ones with the largest populations, although there are clear exceptions which can be quickly identified if you click on the map of the ranking: out of the 50 most indebted city halls, the ones located on the Mediterranean coast stand out. This ranking may contain an incorrect datum or two, due to inconsistencies during its loading. If that is the case, please be our guest and correct it.
Author: ivy (Updated

Nov 23, 2016

)
Sources:

Official source

<a href='http://www.meh.es' target='_blank'>The Ministry of the Economy and Finance</a>
Many rankings have multiple editions and you can choose the one you want to display
Did you know you can display the rankings in different ways?